near Tewkesbury & Cheltenham in Gloucestershire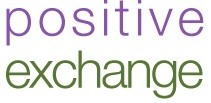 Rachel Rose DHP MAPHP MNRPC MTRA
Clinical Hypnotherapist & Hypnoanalyst
EFT & NLP Practitioner
Reiki Master offering People, Equine & Animal Healing
Reiki Teacher - COURSES AVAILABLE
Skype Consultations & Therapy Sessions
Skype Consultations & Therapy Sessions
If you are considering therapy but not sure how to find the time then perhaps on-line therapy may suit you best?  It is easier to fit in with a busy lifestyle and no travel is required.  You can relax and enjoy your therapy session in the comfort of your own home, whilst many people find that being in their home environment can really help to make you feel safe and secure.
Rachel offers confidential face to face Skype consultations (via webcam) including therapy sessions (covering all aspects of therapy; Hypnotherapy, NLP, EFT, Talk Therapy).
Hypnotherapy is completely safe via Skype.  In case you were wondering what would happen if the connection suddenly dropped out, you will be given a suggestion at the very beginning of the session you will simply reconnect and return to the same comfortable relaxed state that you were in. Hypnosis is a totally natural state which most people experience several times a day unconsciously.  We automatically go into hypnosis any time we become deeply relaxed or highly focused on a given activity – when driving, reading or watching TV for example.  You will remain conscious at all times and in control of what you say and do.
Therapy sessions via Skype are convenient, effective and completely safe.  You will receive the same level of professional and confidential service as for sessions held in person.
What will you need?
– access to high-speed internet
– webcam with microphone
– Skype
How does it work?
By using Skype (which is a free and easy to use programme) that allows for free internet video calls over the computer.
For those unfamiliar with Skype you can view their official website here and download the free software should you need to set-up an account:  www.skype.com/download
Once you have successfully set-up your Skype account and you have been issued your log-in ID and password, please either e-mail or call Rachel to organise a mutually convenient time to schedule your free initial consultation.
What is Rachel's Skype User Name?
Please search for: positiveexchangegloucestershire
What is the cost?
– Free Initial Consultation (up to 45 mins)
– £65.00 per Skype session (payable in advance via Paypal) – 50 mins
Paypal will convert this fee to your currency at the current exchange rate.
It is required that all sessions are booked in advance and paid via Paypal.
In the event of cancellation, Rachel requires 24 hours notice, failure of which no refund can be issued.
To book your free initial Skype consultation, or if you have any questions, please e-mail rachel@positiveexchange.co.uk or call +44 (0)7855 700968.
Skype Therapy session (covers Hypnotherapy, NLP, EFT & Talk Therapy) (£65.00) :-