near Tewkesbury & Cheltenham in Gloucestershire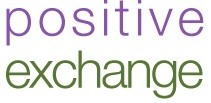 Rachel Rose DHP MAPHP(Acc) MNRPC MTRA
Clinical Hypnotherapist & Hypnoanalyst
EFT & NLP Practitioner
Animal Reiki Practitioner
Reiki Master/Teacher – Courses Available
About Rachel
Rachel Rose DHP MAPHP(Acc) MNRPC MTRA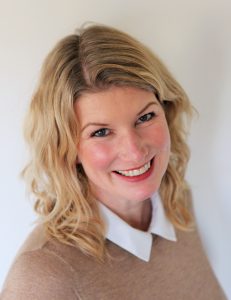 I am a highly qualified and experienced clinical Hypnotherapist and Hypnoanalyst, EFT & NLP Practitioner, Reiki Master/Teacher and Animal Reiki Practitioner with a long-standing private practice located in the small hamlet of Kinsham, near Tewkesbury & Cheltenham in Gloucestershire.
I am extremely passionate about helping people and our much loved furry friends to help them overcome any challenges so they can lead a happier and healthier life.  There is nothing more rewarding then seeing lives transform for the better and I feel so truly blessed to be able to do this and thoroughly enjoy my work.
Offering a professional, confidential and caring approach to address a wide range of issues, I am a firm believer in using my wide range of complementary therapies to help people create the life they want.  I have a "big bag of tools" as I like to describe it and will tailor each session specifically to the client's needs; sometimes combining the therapies should it best suit the client.  Hypnotherapy, EFT, NLP, Talk Therapy and Reiki healing are very powerful therapies working either on their own or as combined therapy as they work very well together and can only benefit the client's well-being.
I am also proud to be part of the credible team of experts in their field supporting The Grey Cotswolds Stress & Well-Being Retreats in The Cotswolds.
Further information: The Grey Cotswolds, Stress & Well-Being Retreat / Meet the Team
Training and Qualifications
I professionally trained in 2006 with the highly respected Royal Berkshire College of Clinical Hypnosis (RBCCH), obtaining a Diploma in Hypnotherapy and Psychotherapy, incorporating Hypnotherapy, Hypnoanalysis, and techniques in Psychotherapy, Neuro Linguistic Programming (NLP) and Emotional Freedom Technique (EFT).
I was also nominated as "Most Outstanding Newcomer" to the hypnotherapy profession by The Royal Berkshire College of Clinical Hypnosis (RBCCH).
I have pursued additional advanced Practitioner qualifications in NLP and EFT and I am strongly committed to continuing my professional development and regularly attend additional courses enabling me to work with the latest techniques.
The RBCCH is accredited by the following major bodies:
– The Association for Professional Hypnosis and Psychotherapy (APHP)
– The Hypnotherapy Society (HS)
– The National Council of Psychotherapists (NCP)
– The Counselling and Psychotherapy Society (CPS)
– The National Register of Psychotherapists & Counsellors (NRPC)
I have formally trained as a Reiki Master Teacher and have been working with Reiki since 1999 and can trace my Reiki lineage back to Dr Mikao Usui, the founder of the Usui system of Reiki (a Reiki lineage is a type of family tree showing the energetic connection from your teacher to the founder of the system of Reiki). I regularly run Reiki First Degree and Reiki Second Degree (Practitioner Level) courses from my home.  I have also extended my knowledge and expertise to include working with animals and horses as a Verified Animal Reiki Practitioner.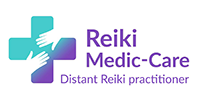 Since the global pandemic in early 2020, I also work voluntarily for Reiki Medic-Care as a Distant Reiki Practitioner.  Reiki Medic-Care supports the well-being of NHS UK frontline hospital-based doctors, nurses and ambulance paramedics (all treatments are free). It is our small way of saying thank you for all the hard work and sacrifices they make and continue to do so.  If you know someone who fits the criteria mentioned above then they can sign-up for free treatments here: www.reikimedic-care.org
Professional Bodies
I am a Member of the Association of Professional Hypnosis and Psychotherapy (APHP). Membership demands high standards of training and ethical practice. All APHP members must abide by the association's code of practice and ethics and agree to discharge each and every client from treatment at the earliest possible moment, consistent with that client's good care and have the utmost respect for a client's confidentiality at all times.  I am also a Member of the National Register of Psychotherapy & Counselling (NRPC).
I am registered with the Complementary & Natural Healthcare Council (CNHC) for Reiki and Hypnotherapy.  The CNHC is approved as an Accredited Register by the Professional Standards Authority for Health and Social Care, a body accountable to Parliament.  This provides additional assurance that CNHC Registrants meet UK-wide standards of patient safety and service quality.
I am an advanced EFT Practitioner and obtained qualifications in Levels 1, 2 & 3 (AAMET Level 3 Advanced Practitioner Certificate).  I am also a Member of the Guild of Energists (GoE).
I am a member of The Reiki Association and the UK Reiki Federation and have been recognised as a Verified Reiki Practitioner by The Reiki Council as a Reiki Master Practitioner and Animal Reiki Practitioner. As a Verified Reiki Practitioner, this means that I have met the National Occupational Standards (NOS) for Reiki plus the educational standards for professional practice set by The Reiki Council.  This shows I have the experience, knowledge, skills and understanding to run a professional Reiki practice and that my lineage and qualifications have been checked.