near Tewkesbury & Cheltenham in Gloucestershire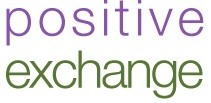 Rachel Rose DHP MAPHP(Acc) MNRPC MTRA
Clinical Hypnotherapist & Hypnoanalyst
EFT & NLP Practitioner
Animal Reiki Practitioner
Reiki Master/Teacher – Courses Available
How hypnotherapy can help you
The use of hypnosis and hypnotherapy can help you to overcome the emotional elements of physical or emotional conditions or and ailments.
These vary from helping you to overcome your fears and anxieties through to the breaking of addiction cycles.
Many people have experienced positive changes in their life, as a result of having used hypnosis in order to change unwanted or limiting behaviours.
Pain Management
Pain should never be treated by hypnosis for its own sake, but if the underlying cause is known and your doctor has given permission, hypnosis can be very effective in relieving pain.
Hypnotherapy has proved extremely successful in aiding people suffering with long-term chronic illnesses, including helping terminally ill people suffering from diseases such as cancer. It can help considerably with your pain management and offer a far more comfortable way of life.
It is also a useful tool to manage post-operative pain where perhaps traditional painkillers aren't appropriate, perhaps because the patient is afraid of needles or allergic to medication.
I will only pursue treatment once I have received approval from your GP to ensure the underlying cause is known and will work alongside conventional medicine.