near Tewkesbury & Cheltenham in Gloucestershire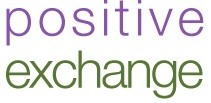 Rachel Rose DHP MAPHP(Acc) MNRPC MTRA
Clinical Hypnotherapist & Hypnoanalyst
EFT & NLP Practitioner
Animal Reiki Practitioner
Reiki Master/Teacher – Courses Available
How hypnotherapy can help you
The use of hypnosis and hypnotherapy can help you to overcome the emotional elements of physical or emotional conditions or and ailments.
These vary from helping you to overcome your fears and anxieties through to the breaking of addiction cycles.
Many people have experienced positive changes in their life, as a result of having used hypnosis in order to change unwanted or limiting behaviours.
Addictions
It's quite easy for a curiosity to develop into actually trying something. This can quickly progress into using on a regular basis, and it becomes a problem when that controls you and your behaviour. This can affect all areas of your life – work, social and most importantly, your relationship with yourself and others.
Hypnosis has long been regarded as a viable method of changing unwanted habits and behaviours.
Below are some key examples of where hypnotherapy can help:
Smoking / Drug / Substance / Solvent abuse
Obsessive Compulsive Disorder (OCD)
Alcoholism
Compulsive Gambling
Stop Smoking
Stop Smoking Programme
This requires only one session which usually lasts between 1.5 – 2 hours and the fee is £210.00. The success rate is extremely high when the client shows a real desire and commitment to stop, which is a must to ensure success. Please note some will power will be required.
Read more about Rachel's Stop Smoking Programme here.