near Tewkesbury & Cheltenham in Gloucestershire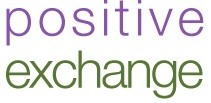 Rachel Rose DHP MAPHP(Acc) MNRPC MTRA
Clinical Hypnotherapist & Hypnoanalyst
EFT & NLP Practitioner
Animal Reiki Practitioner
Reiki Master/Teacher – Courses Available
How hypnotherapy can help you
The use of hypnosis and hypnotherapy can help you to overcome the emotional elements of physical or emotional conditions or and ailments.
These vary from helping you to overcome your fears and anxieties through to the breaking of addiction cycles.
Many people have experienced positive changes in their life, as a result of having used hypnosis in order to change unwanted or limiting behaviours.
Childbirth
Hypnotherapy can help you relax, overcome fear and enable you to have a positive pregnancy and child birth experience. Rachel assists you by preparing you for childbirth with a series of sessions and will teach you self-hypnosis and visualisation techniques to help prepare you to give birth in a safe and natural way.  You may also be taught Emotional Freedom Technique (EFT) as a powerful tool to help reduce anxiety.