near Tewkesbury & Cheltenham in Gloucestershire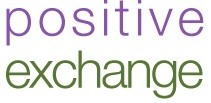 Rachel Rose DHP MAPHP(Acc) MNRPC MTRA
Clinical Hypnotherapist & Hypnoanalyst
EFT & NLP Practitioner
Reiki Master/Teacher – Courses Available
Animal Healer
Rachel Rose DHP MAPHP(Acc) MNRPC MTRA
Clinical Hypnotherapist & Hypnoanalyst
EFT & NLP Practitioner
Reiki Master/Teacher
Animal Healer
near Tewkesbury & Cheltenham in Gloucestershire

**COVID-19 UPDATE** – PERMITTED TO REMAIN OPEN
Following the Prime Minister's announcement on 22nd February 2021 confirming there will be no legal limits on social contact from 21st June and everything (hopefully!) reverting back to normal, I'm delighted to confirm that my Reiki courses will commence from 25th June 2021 (subject to no additional government restrictions being implemented at a later stage).   
Just to confirm, that as a registrant of the Complementary Natural Healthcare Council (CNHC),  I am permitted to remain open and continue to see clients for face to face therapy or Reiki sessions including online therapy video calls. All free initial therapy consultations are carried out by video call.  The usual new working measures are in place and are COVID compliant.

CNHC Registrants in England meet the definition of "other…health services, including services relating to mental health" contained in Section 47, Part 3 of the Schedule to The Health Protection (Coronavirus, Restrictions) (England) (No. 4) Regulations 2020 and can therefore continue to practise.
I am here to support you in any way I can.  Stay safe.
Rachel professionally trained with the highly respected Royal Berkshire College of Clinical Hypnosis (RBCCH), obtaining a Diploma in Hypnotherapy and Psychotherapy, incorporating Hypnotherapy, Hypnoanalysis, and techniques in Psychotherapy, Neuro Linguistic Programming (NLP) and Emotional Freedom Technique (EFT).  Rachel also pursued additional advanced Practitioner qualifications in NLP and EFT and regularly attends courses for her continued professional development.
Rachel is a highly qualified clinical therapist who offers a professional, confidential and caring approach in a comfortable and safe environment.  Rachel has a long-standing successful private practice located in the small hamlet of Kinsham, near Tewkesbury & Cheltenham in Gloucestershire and is a member of the following Professional Bodies; the Association of Professional Hypnosis & Psychotherapy (APHP), the National Register of Psychotherapy & Counselling (NRPC), The Reiki Association (TRA), the Complementary & Natural Healthcare Council and Guild of Energists (GoE).
Rachel is an experienced Reiki Master/Teacher and has been working with the healing energy for over 20 years and regularly runs Reiki First Degree and Second Degree courses from her home in a beautiful rural location.  Rachel is also passionate about helping our furry friends and is an experienced Animal Healer who works with all types of animals and horses and is happy to travel further afield when required (travel expenses may apply).
Therapy: Free Initial Consultation

Rachel offers a 30 minute confidential Free Initial Consultation (with no obligation  to pursue therapy) either by telephone or video call.  This gives her the opportunity to ask extensive questions to get a more detailed understanding of your issue and answer any questions you may have.
At the end of the Free Initial Consultation, Rachel will explain which therapy she feels is best suited to your needs (and may occasionally recommend combining therapies) in order to receive the best possible outcome.  You can then make an informed decision as to whether you wish to pursue therapy with Rachel.
Every client Rachel sees is treated as an individual and therapy is tailored to your specific needs. This ensures you receive the best possible result and enables you to get better as quickly as possible.
Rachel understands that you might be nervous about booking a therapy session and is happy to chat about any aspect of the various therapies she offers. Please go to the 'contact Rachel' page which tells you how to get in touch and Rachel will be happy to reassure you of the positive benefits.
Recommended number of sessions
As each client is unique and responds to therapy differently, at the outset it is difficult for Rachel to confirm the exact number of sessions you will require – however, this will be assessed during the consultation and a guideline will be given.
If a session is cancelled, then Rachel reserves the right to charge in full for any appointments cancelled with less than 24 hours notice.
Get to the root cause of the problem
Alleviate your symptoms
Start thinking like a non-smoker
Reduce your craving
Understand the origins of your fear
Lessen the effect of a phobia