near Tewkesbury & Cheltenham in Gloucestershire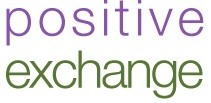 Rachel Rose DHP MAPHP(Acc) MNRPC MTRA
Clinical Hypnotherapist & Hypnoanalyst
EFT & NLP Practitioner
Animal Reiki Practitioner
Reiki Master/Teacher – Courses Available
Rachel Rose DHP MAPHP(Acc) MNRPC MTRA
Clinical Hypnotherapist & Hypnoanalyst
EFT & NLP Practitioner
Reiki Master Teacher
Animal Reiki Practitioner
near Tewkesbury & Cheltenham in Gloucestershire
---
Welcome
I have a long-standing successful private practice located in the small hamlet of Kinsham, near Tewkesbury & Cheltenham in Gloucestershire.  Please take a look at the various therapies I offer and do get in touch if you would like to know more.
I am a highly qualified and experienced Clinical Hypnotherapist & Hypnoanalyst, NLP & EFT Practitioner, Reiki Master Teacher and Animal Reiki Practitioner.  It is my privilege to offer a caring, compassionate, professional, ethical, high quality standard of care and support to you within a comfortable and safe environment.  All sessions are held in the strictest of confidence.
I draw upon my wide range of skills, knowledge and resources to enable you to make the changes you desire to help create the life you want, working holistically to support you to achieve your goals and help bring about the changes you desire in your life.
Please click here to find out more about myself, my training and qualifications including numerous professional bodies I am registered with.
Therapy: Free Initial Consultation

I offer a 30 minute confidential Free Initial Consultation (with no obligation  to pursue therapy) either by telephone or video call (Skype, What's App, Facetime – whatever you are more comfortable with).  This gives me the opportunity to ask extensive questions to get a more detailed understanding of your issue and answer any questions you may have.
At the end of the Free Initial Consultation, I will explain which therapy I feels is best suited to your needs (and may occasionally recommend combining therapies) in order for you to receive the best possible outcome.  You can then make an informed decision as to whether you wish to pursue therapy with me.
Every client I see is treated as an individual and therapy is tailored to your specific needs. This ensures you receive the best possible result and enables you to get better as quickly as possible.
I completely understand that you might be nervous about booking a therapy session and I am very happy to chat about any aspect of the various therapies I offer. Please go to the 'contact Rachel' page which tells you how to get in touch and I will be happy to reassure you of the positive benefits.
Recommended number of sessions
As each client is unique and responds to therapy differently, at the outset it can be difficult to confirm the exact number of sessions you will require, however, this will be assessed during the consultation and a guideline will be given.
If a session is cancelled, then I reserve the right to charge in full for any appointments cancelled with less than 24 hours notice.
Get to the root cause of the problem
Alleviate your symptoms
Start thinking like a non-smoker
Reduce your craving
Understand the origins of your fear
Lessen the effect of a phobia