near Tewkesbury & Cheltenham in Gloucestershire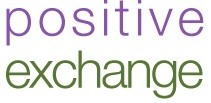 Rachel Rose DHP MAPHP MNRPC MTRA
Clinical Hypnotherapist & Hypnoanalyst
EFT & NLP Practitioner
Reiki Master offering People, Equine & Animal Healing
Reiki Teacher - COURSES AVAILABLE
Rachel Rose DHP MAPHP MNRPC MTRA
Clinical Hypnotherapist – EFT & NLP Practitioner – Reiki Master/Teacher
near Tewkesbury & Cheltenham in Gloucestershire
The use of hypnosis and hypnotherapy can help people overcome the emotional elements of physical or emotional conditions and ailments.
Many people have experienced positive changes in their life, as a result of having used hypnosis to change unwanted and limiting behaviours, or tackle psychogenic illnesses.
Rachel is a highly qualified clinical therapist who offers a professional, caring and confidential approach. A Member of the Association of Professional Hypnosis & Psychotherapy (APHP), National Register of Psychotherapy & Counselling (NRPC), The Reiki Association (TRA) and member of the Complementary & Natural Healthcare Council (CNHC). Rachel has a long-standing successful private practice located near Tewkesbury & Cheltenham in Gloucestershire.
Rachel professionally trained with the highly respected Royal Berkshire College of Clinical Hypnosis (RBCCH), obtaining a Diploma in Hypnotherapy and Psychotherapy, incorporating Hypnotherapy, Hypnoanalysis, and techniques in Psychotherapy, Neuro Linguistic Programming (NLP) and Emotional Freedom Technique (EFT).  Rachel also pursued additional qualifications in NLP and EFT and regularly attends courses for her continued professional development.
Rachel is also an experienced Reiki Master/Teacher offering healing sessions to people, animals and horses and has been working with the healing energy for over 20 years.  Rachel also teaches Reiki courses in a beautiful rural location.
Get to the root cause of the problem
Alleviate your symptoms
Start thinking like a non-smoker
Reduce your craving
Understand the origins of your fear
Lessen the effect of a phobia