near Tewkesbury & Cheltenham in Gloucestershire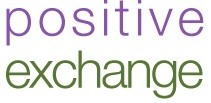 Rachel Rose DHP MAPHP(Acc) MNRPC MTRA
Clinical Hypnotherapist & Hypnoanalyst
EFT & NLP Practitioner
Animal Reiki Practitioner
Reiki Master/Teacher – Courses Available

What are the benefits of Distant Reiki?
One of the many benefits of Distant Reiki is that you can be anywhere in the world to receive it and you never have to leave your home.  Reiki energy can travel across time, space and distance; to a person, place or event; past, present or future.  The energy is intelligent and will always work for your highest and best good going to exactly where it is needed the most.
Distant Reiki sessions are ideal for the busy individual that would prefer to receive the energy in the comfort of their own home or who are based too far to travel to see me in person.  The energy transmissions in a remote session are just as powerful as if they were delivered in person.  You do not have to have specific ailments or conditions to receive or benefit from Reiki.
Distant Reiki is a wonderful way to experience that feel good, pick me up; that wonderful  harmony you feel when your energies are balanced, mind, body and spirit. By doing regularly scheduled sessions, you can enhance that wonderful feeling of harmony.
What can I expect during a Distant Reiki session?
Every session is unique and individual to the recipient.  You can expect to experience the same feelings/sensations as you would in an in-person session.  Most clients report feeling deeply relaxed and at peace.  You may observe tingling or heat in parts of the body and it is not uncommon to occasionally feel emotional or even fall asleep during the session.  You do not have to experience any of this as some people can feel very little, however Reiki energy is intelligent and will flow to wherever it is needed the most so just relax and enjoy the experience.  There is no wrong way to experience Reiki.
What do I need to do?
I will schedule a time and date with you for the Distant Reiki session. By setting up a specific time, you can be in a receptive state (such as lying down or sitting quietly during the treatment).
In advance of the session, I will e-mail you my Distant Reiki Consultation Form for you to complete and sign before the session including a handout guide to remind you.  I will require a photograph (via e-mail) of yourself (or animal) I am working with, including your name, age, location and any intention you have of what you wish the session to support (eg physical or health issue, goal or challenge) which I will use to connect with during the session.
It is good for you yourself to set an intention for your session to embrace the Reiki energy and to be open to healing on all levels; physical, mental, emotional and spiritual.  You may wish to set the intention for help with a particular issue or to release tension or stress.
Distant Reiki sessions usually last 30 minutes so ideally you should find a quiet space where you will be uninterrupted for the duration of the session.  Please make sure you switch your phone off so you will be undisturbed and that it is out of your aura (energy field).  It would be helpful for you to lie down on your sofa or bed or just sit quietly and take a couple of nice deep breaths before the session starts and have a blanket to hand in case you feel cold.  You may fall asleep during the session so just do whatever happens naturally.  If you wish, you could play some gentle music in the background.
How much does it cost?
Distant Reiki sessions are £45.00 and payable in advance via bank transfer.
What do I do after the session is over?
Rest and listen to your body and take it easy as you may feel tired (or energised) depending on the individual.  Please make sure you drink plenty of water following the treatment.  You will be given a Reiki Aftercare handout when you first book your session to advise you.  I will contact you following the session for two-way feedback.  Please note that I am not a GP and I will never diagnose.
If you are interested in booking in a distant healing session with me then please e-mail rachel@positiveexchange.co.uk or call me on 07855 700968 to arrange this.