near Tewkesbury & Cheltenham in Gloucestershire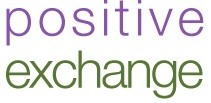 Rachel Rose DHP MAPHP(Acc) MNRPC MTRA
Clinical Hypnotherapist & Hypnoanalyst
EFT & NLP Practitioner
Animal Reiki Practitioner
Reiki Master/Teacher – Courses Available
Hypnotherapy and you
How hypnotherapy can help you
How hypnotherapy can help you
The use of hypnosis and hypnotherapy can help you to overcome the emotional elements of physical or emotional conditions or ailments.
These vary from helping you to overcome your fears and anxieties through to the breaking of addiction cycles.
Many people have experienced positive changes in their life, as a result of having used hypnosis in order to change unwanted or limiting behaviours.
Hypnotherapy and specific conditions
The list below shows some of the conditions that hypnotherapy is successful in helping – please click on the condition you are interested in reading more about, and you'll be taken to the relevant page.
Please remember that the list of conditions where hypnotherapy can help is endless – if you're not sure whether hypnotherapy can help your issue/condition then please do get in contact and I am very happy to help advise you.
Single Session: £75.00

Each therapy session lasts 50 minutes but please allow a maximum of 1 hour. Hypnotherapy typically covers either Suggestion Therapy or Analytical Therapy, depending on the issue.
Suggestion Therapy
Suggestion Therapy is used for simpler problems such as exam and interview nerves, relaxation, confidence boosting, etc. These problems often require only a couple of sessions.
Analytical Therapy
Analytical Therapy addresses the root cause of a problem, giving fast, effective and empowering change. This is used to uncover the causes of more complex problems where there is no immediate knowledge of what the cause is.
Analytical Therapy usually takes between 6-8 sessions, but this can vary for different people (up to a maximum of 12 sessions).
Stop Smoking Programme: £210.00

This requires only one session which usually lasts between 1.5 – 2 hours. The success rate is extremely high when the client shows a real desire and commitment to stop, which is a must to ensure success. You can read more about the Stop Smoking Programme by clicking here to go to the Stop Smoking page
Recommended number of sessions
As each client is unique and responds to therapy differently, at the outset it is difficult for me to confirm the exact number of sessions you will require – however, this will be assessed during treatment and a guideline will be given.
If a session is cancelled, then I reserve the right to charge in full for any appointments cancelled with less than 24 hours notice.
Rachel recommends with certain conditions that medical advice is sought first. Some will power is required for conditions such as stop smoking