near Tewkesbury & Cheltenham in Gloucestershire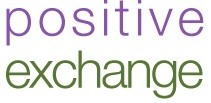 Rachel Rose DHP MAPHP MNRPC MTRA
Clinical Hypnotherapist & Hypnoanalyst
EFT & NLP Practitioner
Reiki Master offering People, Equine & Animal Healing
Reiki Teacher - COURSES AVAILABLE
Hypnotherapy/NLP/Talk Therapy/EFT (including via Skype):  £65.00
Stop Smoking Programme:  *£195.00
*(a deposit of £130.00 is required to book this therapy programme which is non-refundable if the client fails to keep the booking)
Reiki Healing:  £45.00
Equine & Animal Healing:  £40.00 (animal) £50.00 (equine)
Reiki Courses:  First Degree: £195.00 / Second Degree: £245.00
You are able to pay in advance for Skype video call therapy sessions, Stop Smoking Programme Deposit, Reiki Healing Gift Vouchers and Reiki Course deposits below.  (Please make sure you contact Rachel first to pre-book).
Skype Therapy session (covers Hypnotherapy, NLP, EFT & Talk Therapy) (£65.00) :-
Stop Smoking Programme – Non-Refundable Deposit (£130.00) :-
Reiki Healing Gift Voucher (£45.00) :-
Reiki Course Initial Deposit (£75.00) :-
Free and Confidential Initial Consultation

Rachel offers a confidential FREE Initial Consultation, which gives her the opportunity to ask extensive questions to get a full understanding of your issue. This can last from anywhere between 30-45 minutes depending on the issue and there is no charge or obligation to continue. This also gives you an opportunity to ask any questions that you may have and to ensure you feel comfortable to pursue the therapy with Rachel.
Towards the end of the FREE Initial Consultation, Rachel will explain which therapy she feels is best suited to your needs (and may occasionally recommend combining therapies) in order to receive the best possible outcome.
As a client-centred therapist, Rachel believes in helping people to help themselves. Every client she sees is treated as an individual and therapy is tailored to your specific needs. This ensures you receive the best possible result and enables you to get better as quickly as possible.
Rachel understands that you might be nervous about booking a therapy session and is happy to chat about any aspect of the various therapies she offers. Please go to the 'contact Rachel' page which tells you how to get in touch and Rachel will be happy to reassure you of the positive benefits.
An honest and open client relationship is the key to creating the life you want, so if for any reason Rachel cannot offer you a way forward she will endeavour to suggest a different approach for you. She often goes to great lengths to suggest a different approach – you can be assured of Rachel's best attention at all times.
Recommended number of sessions
As each client is unique and responds to therapy differently, at the outset it is difficult for Rachel to confirm the exact number of sessions you will require – however, this will be assessed during treatment and a guideline will be given.
If a session is cancelled, then Rachel reserves the right to charge for any appointments cancelled with less than 24 hours notice.